On Aug.29, we welcomed Prof. Jungcheng Chen, Vice Dean, and Professor of College of Education, National Chengchi University (NCCU), as the first guest from overseas universities after the pandemic outbreak in 2020. During the visit, Prof. Kazuhito Noguchi, Dean of the Graduate School of Education, Prof. Hideki Kozima, Vice Dean of the graduate school, and Prof. Hideo Ambo, Director of the International Research and Exchange Office, met with Prof. Chen at the Dean's office and had conservation about the progress of internationalization of the graduate school and the Asia Education Leader Course. Prof. Chen also kindly invited Prof. Noguchi, Prof. Kozima, and Prof. Ambo to visit NCCU after the pandemic.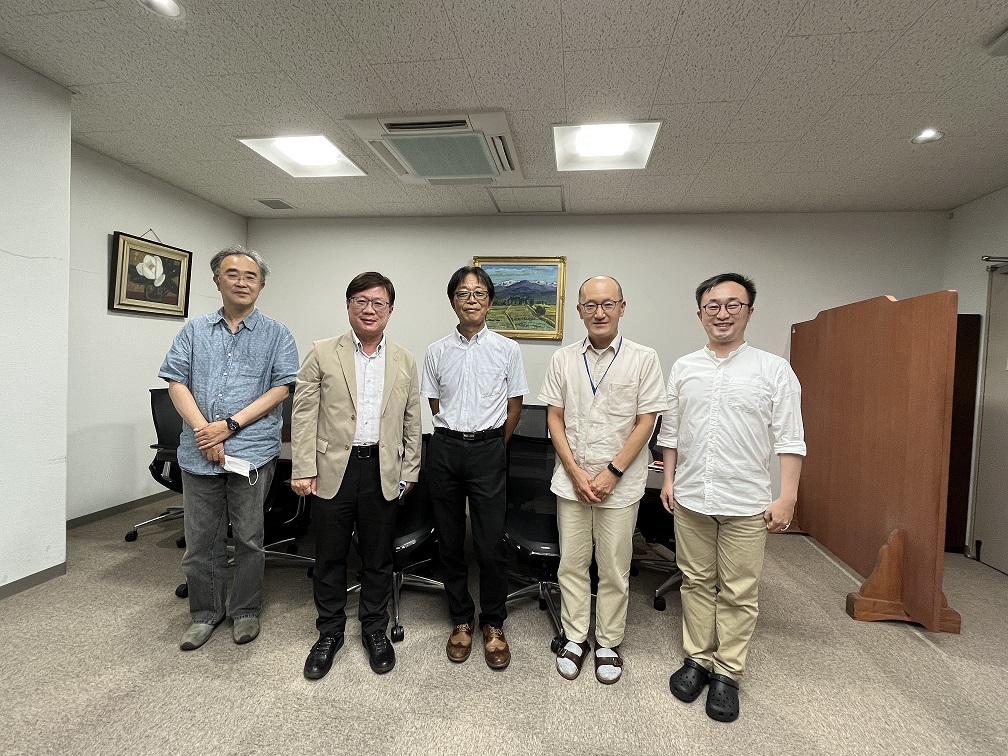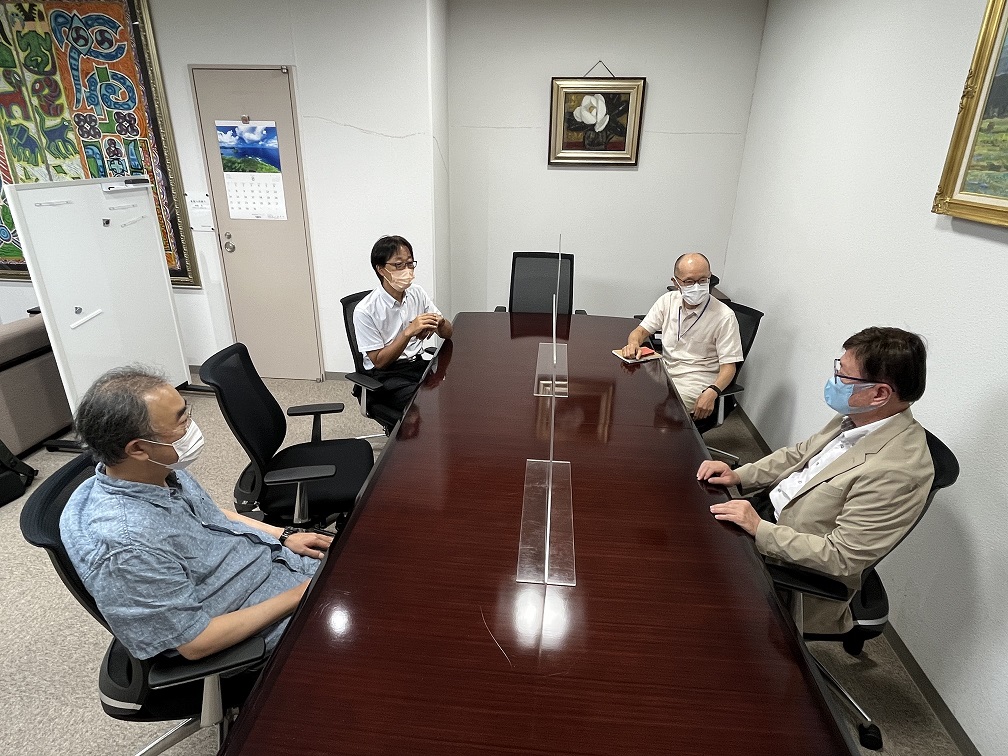 During his visit, Prof. Chen also delivered his intensive course on Comparative and International Education to our students. It was a precious learning opportunity for our students to learn about policy changes and reform in education at the global level. Moreover, group work, discussion, and presentations in English also allowed our students to learn new knowledge and enhance their communication and presentation skills.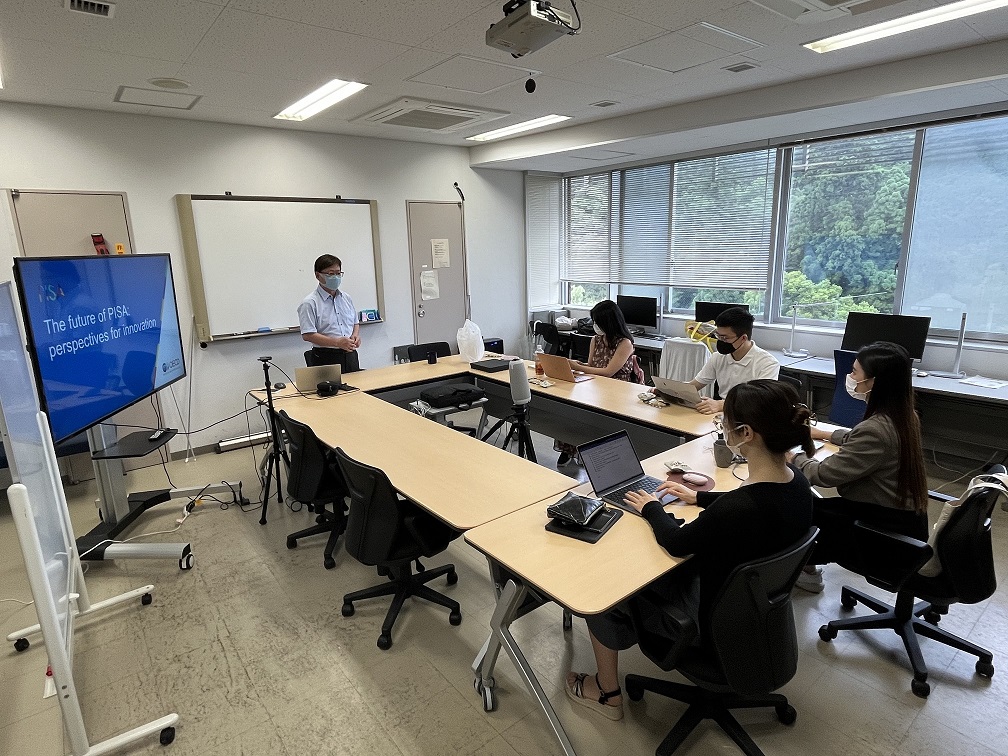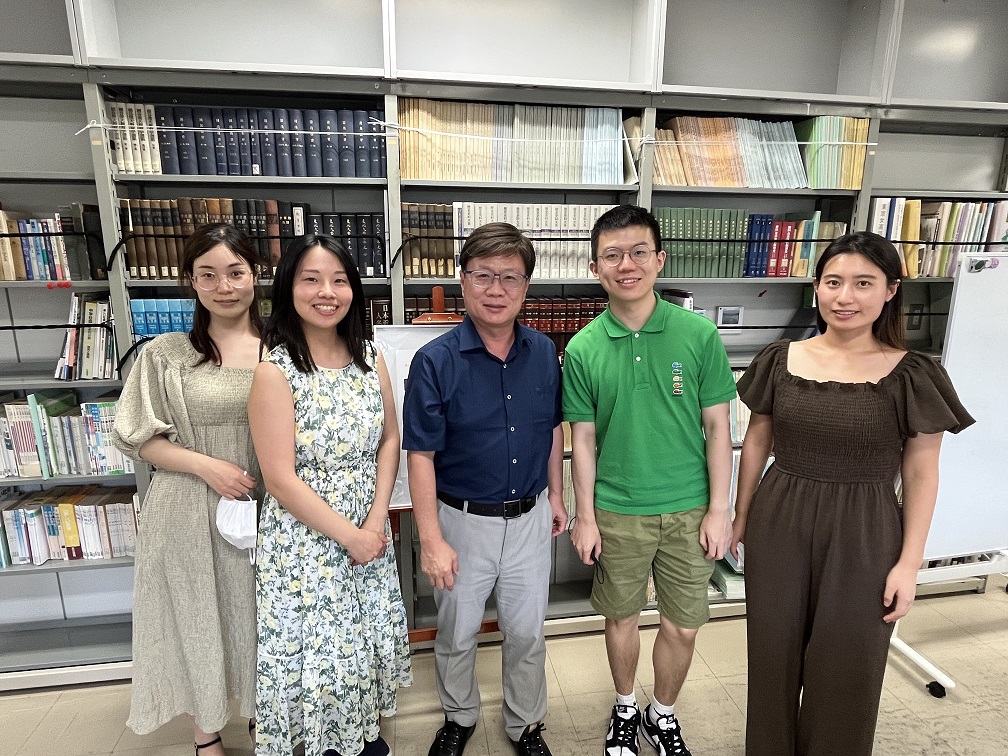 Our sincere gratitude goes to Prof. Chen for his visit and intensive course. Look forward to our next meeting soon! Moreover, we wish to welcome more overseas visitors soon in 2022.