Tohoku-Tsinghua Global SDGs Dialogue Series
Funded by Tohoku University-Tsinghua University Collaborative Research Fund
Promoting Sustainability through Innovating University Teaching and Learning
August 5- September 21, 2022
Hosted by Graduate School of Education, Tohoku University
We are pleased to announce that the Graduate School of Education, Tohoku University is going to host Tsinghua-Tohoku Global SDGs Dialogue Series between August 5 and September 21, 2022. The dialogue series are open to the public. And they are free for all.
This dialogue series invite experts from Tsinghua University, Tohoku University and Miyagi University to introduce SDGs related issues, discuss research and share experience to explore innovation in university teaching and learning for a sustainable world.
Please find the schedule below.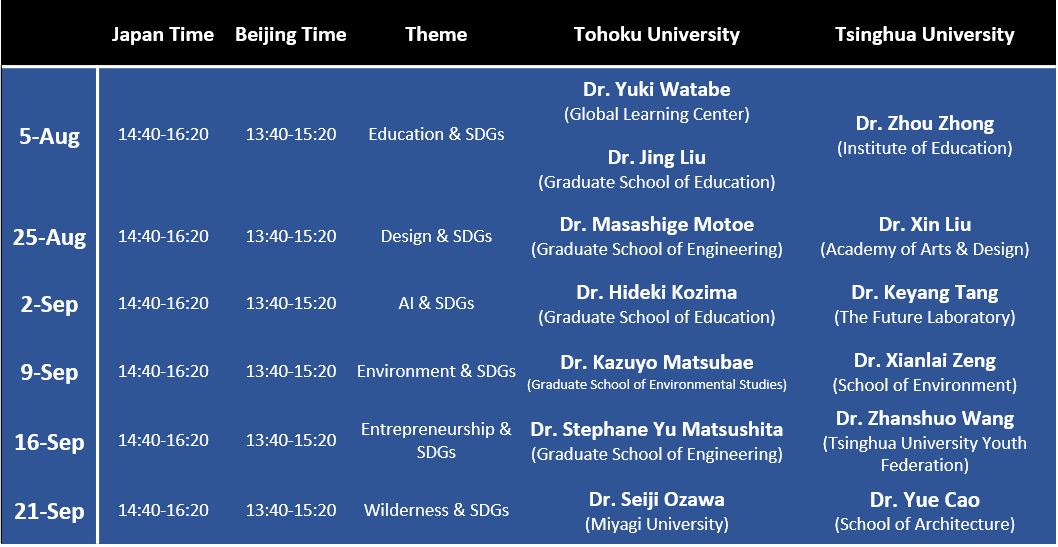 How to participate:
Please click the link below to join the series: